2015 Florida Trail Riders Hare Scramble Round #4 - Bartow, Florida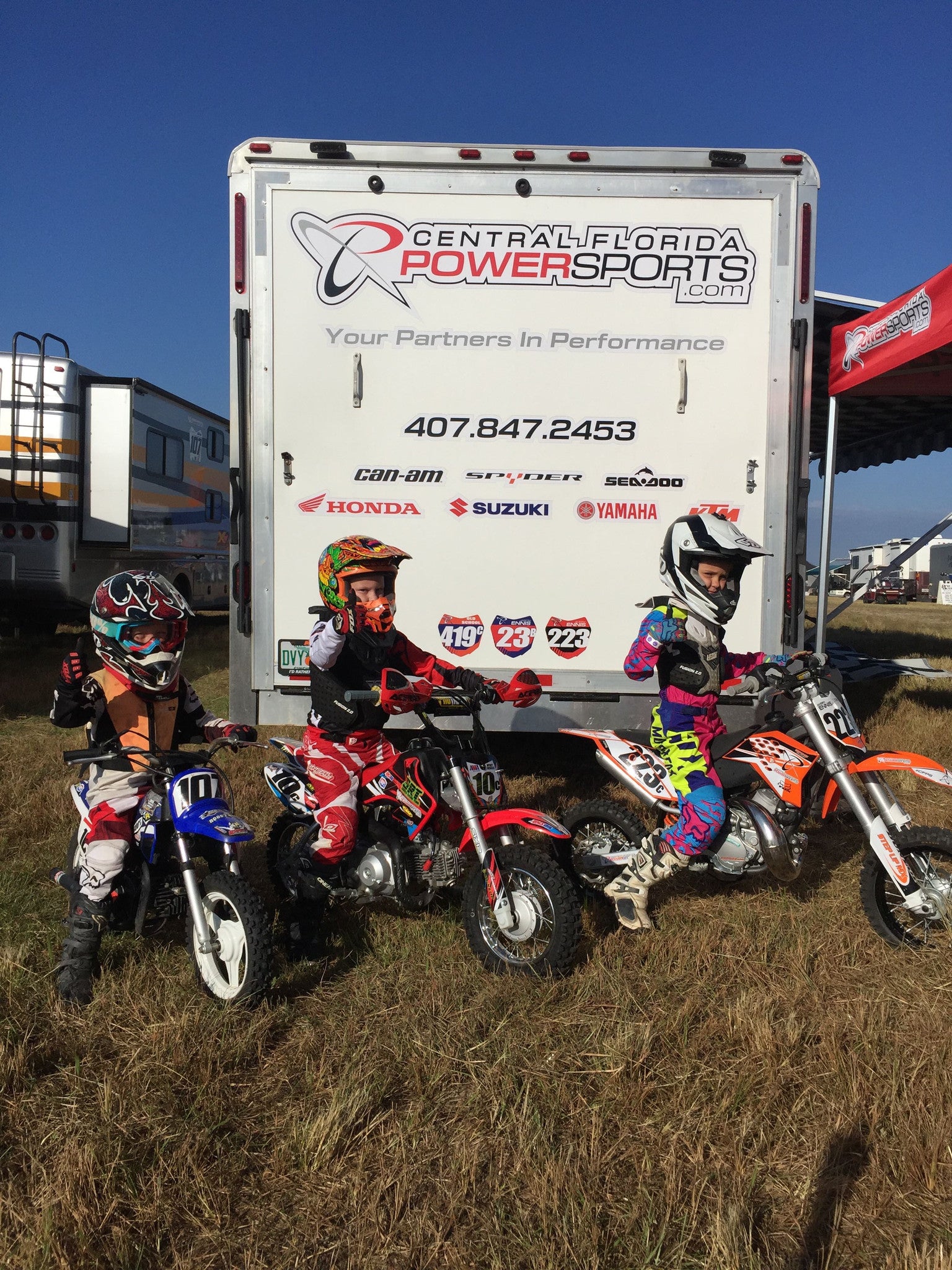 Team #CFPS had a great time at Round 4 of the FTR Hare Scramble series.  The event was put on by the Sunrunners Club in Bartow, Florida.  The property is known for offering great spectator views and a challenging course for the riders.  Saturday's loop was 6.5 miles and Sunday was 10.5.  
Jordan Renfro on the line for 65A.  Jordan brought home 1st Overall in his first Hare Scramble.
Ron Commo blasting berms on his way to 3rd Overall in the AA Class
Ty Richburg's 2016 KTM 350 SX was looking great with the StepUp MX Kit.
Tyler Scheels before his 1st Hare Scramble in the 65C Class.
Team #CFPS stacked the PeeWee C class with these outstanding riders - Trey Renfro, Wyatt Scheels and Avery Ennis
Jason having fun on "Project '94" in the Pre-Modern Class.
Alex Lugar pulls another holeshot and finishes 4th in class and 6th overall!
Team #CFPS Riders with Jason
Erick Miller on his Yamaha YZ250FX
Chuck "Old School" Matthews on his KTM 450 XC-W in the Silver Master B class. Photo Courtesy: Jason Roberson
It's not only trees in a Hare Scramble... Jason on his way to his first win in Vet A.
Jordan and Jason with the hardware.
6 Responses
Leave a comment
Comments will be approved before showing up.